Hotbin Mini Composter (100 litre)
From: Composting : Compost Bins
The New HOTBIN Mini is a slimline hot composter designed for smaller gardens and for keen composters who have less waste. Half the volume of the HOTBIN Mk.2, the HOTBIN Mini is a 100 litre unit which benefits from all of the features on the Mk.2 model but on a smaller scale.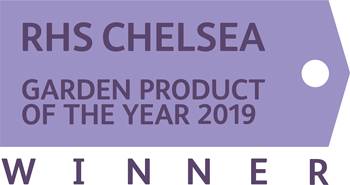 The HOTBIN works all year round including the winter months, it arrives assembled and is ready to use and comes with a whole entourage of extras which will help revolutionise your home composting set up.
What's Included:-
100L HOTBIN Slimline Composter
User Guide
Lid Thermometer
Kick Start Bottle
Internal Thermometer
Raking Stick
25L Bag of Bulking Agent: partially composted wood chip
RHS Chelsea Product of the Year 2019
Made from expanded polypropylene (EPP) 50mm thick walls - Lightweight (96% air) & 100% recyclable
Measures 450mm wide x 450mm deep x 1125mm High
Capacity of 100 litres - approximately slim sized wheelie bin
Weight 4kg (when empty) - 18kg including everything supplied
HOTBIN is delivered fully assembled with user guide included
Situating the HOTBIN - anywhere on a flat surface - soil, patio, grass, gravel or paving in sun or shade
Designed for an 1-2 person household with or without a small garden.
Support our Sponsors
Please note that all prices and descriptions on this site are believed correct but should be confirmed on the retailer's site prior to order. Please
let us know
if you find an error. Descriptions and images copyright relevant merchant